On the evening of November 3, a powerful and emotional remembrance vigil was held to honor the lives lost in Palestine. Organized by Swanasa Advocates in collaboration with Chico Palestinian Advocacy Network, NorCal Resist and Red Star Chico, the event aimed to show solidarity with Palestine. The turnout exceeded all expectations, drawing in a big crowd, including a significant number of young people.
This gathering, led in part by a student from Butte College, Shaheera Abbasi, provided a platform for heartfelt speeches and discussions that shed light on the harsh realities of what is happening in Palestine. Shaheera delivered a compelling speech that addressed the dehumanization of Palestinian men and the desensitization of global society toward their suffering. She emphasized that while the world is attentive to statistics and narratives concerning women and children in Gaza, the suffering of Palestinian men often goes unnoticed.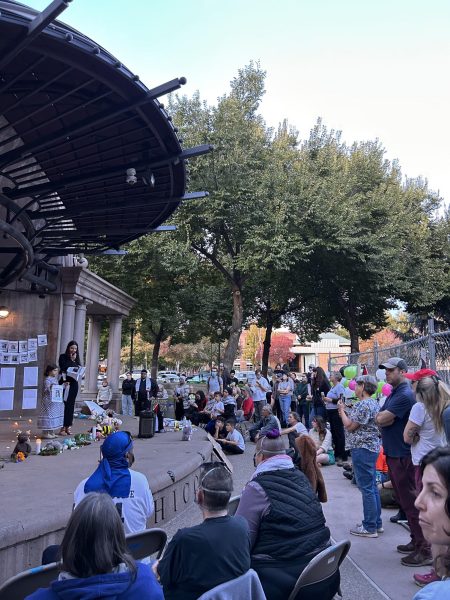 The event featured multiple speakers from the organizing groups behind the event—Swanasa Advocates, Red Star Chico, and Resist NorCal. Notably, one of the speakers was an individual born in Jerusalem, whose father served in the Israeli army. This diverse background of the speakers contributed to a more comprehensive discussion of the issues surrounding the Israeli-Palestinian conflict.
The vigil successfully raised over a thousand dollars, demonstrating the community's support for the people of Gaza. These funds will be forwarded to Gaza to aid in alleviating the challenges faced by its residents.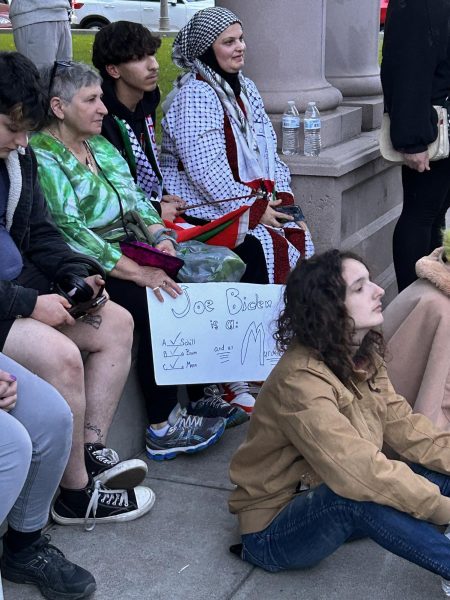 Throughout the evening, Chico Plaza, where the event took place, was decorated with Palestinian flags, and the stage displayed lists of the names of those who have tragically lost their lives in Gaza. Additionally, a few pictures of the victims served as a visual reminder of the human cost of the conflict.
The climax of the event was a deeply moving candlelight moment, coinciding with both a Muslim prayer and a Jewish prayer for Palestine. During the Jewish prayer, all Jews in attendance were called to the stage to join in the collective prayer for Palestine. This symbolic act of unity underscored the significance of transcending divisions in the pursuit of peace and justice.
The remembrance vigil was a profoundly emotional event that provided a platform for Chico residents to come together and remember the lives lost in Gaza. It was an occasion to acknowledge the profound hardships faced by the Palestinian people and to affirm the importance of solidarity in the quest for a more peaceful world.